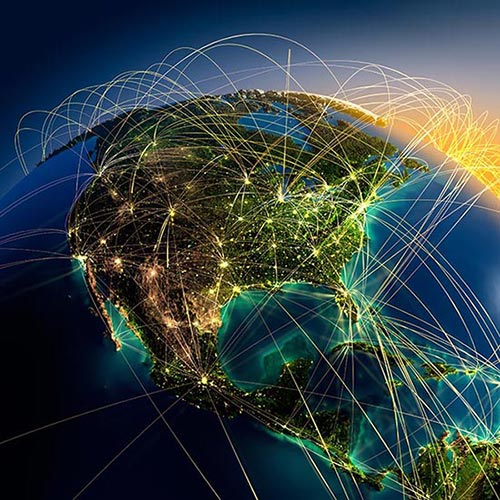 When you need to deliver goods the same day, there's no need to waste time looking for a reliable carrier, risking your shipment to traditional delivery services, or paying too much. One call to Expedited Freight Company puts you in touch with our dedicated team of professionals. They can accommodate any parcel or pallet size over any distance, delivering the same day both locally and across the country.
With our coordinated air and ground services, your same day shipment is guaranteed. We can pickup your goods and deliver them by ground to the destination. Or, for longer distances, we can marry air freight services with ground services to pick up your goods at the departure point, load it onto the aircraft, and deliver it via ground at the destination. Either way, critical shipments can be delivered regionally or across the nation with pickup and final delivery taking place on a single day. Expedited Freight Company covers the U.S. including Alaska and Hawaii as well as Canada and Mexico. We'll assure that your goods are stored safely and that they'll arrive on time, every time.
We'll track your shipment while it's on route and give you updates as needed. You can call us to check where your shipment is right now, or at any time before, during or after your delivery has been completed. No matter what you may need, we're dedicated to providing excellent customer support from start to finish.
You can use our same day services for B2B and B2C delivery, and even for Last Mile deliveries. For companies that use a Just in Time inventory model, these same day services can keep production moving forward.
Same Day ground service provides dedicated sprinter vans, small straight trucks, large straight trucks, 53-foot dry vans and a wide variety of flatbed units all tracked via GPS and our 24-hour dispatch service. This includes palletized product, containerized product, bulk liquid management, and temperature-controlled distribution.