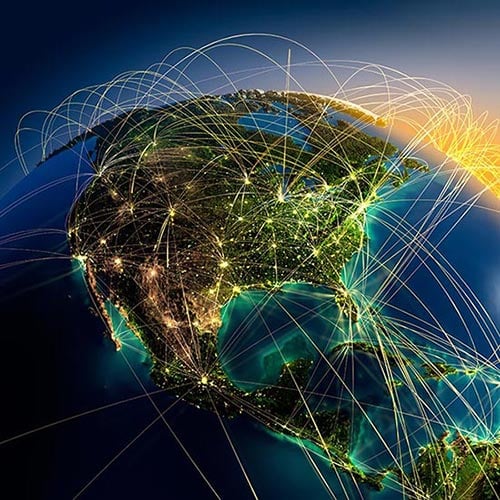 By using a variety of methods to guarantee a target shipping time, ExpeditedFreight.com gives customers the peace of mind knowing that their shipments will arrive according to their specifications. Air cargo services offer the convenience of moving across the country within a matter of hours. ExpeditedFreight.com achieves this goal by partnering with charter services across the country.
Instead of having to call dozens of providers to find one available to handle a shipment, agents identify a company's cargo needs, find an available service that will meet them, and schedule a pickup. This dedicated cargo service gives clients one point of contact and nationwide coverage.
Depending on the location, ExpeditedFreight.com can use other dedicated carriers to get time-sensitive material to the right location within a reasonable time-frame. Dedicated vans and trucks can ensure that the cargo reaches its destination, no matter the distance from the airport.
Is Expedited Freight Available Outside the U.S.?
Businesses with satellite locations or connections outside the contiguous United States often have occasion to send or receive shipments to other regions. With over 10,000 vehicles ready to go within minutes of an order, ExpeditedFreight.com can arrange for delivery anywhere in the U.S., as well as Canada and Mexico.
ExpeditedFreight.com offers a suite of expedited services for customers in Hawaii, as well. Shipments can move from the contiguous U.S. to Oahu in 24 hours. For clients who need to ship between the islands, Expedited Freight features a convenient, single point-of-contact for the shipment with a 48-hour turnaround.
Why Do Companies Trust ExpeditedFreight.com?
ExpeditedFreight.com understands that many businesses have urgent shipping needs. The service guarantees a better shipment in a more timely manner through a relentless approach to risk management. Traffic patterns, weather and other factors can affect delivery time. Expedited Freight can anticipate many of these problems in advance, to help prevent most of them from happening at all. A commitment to comprehensive service ensures that customers always know the status of a shipment, and they can expect it to arrive according to schedule.