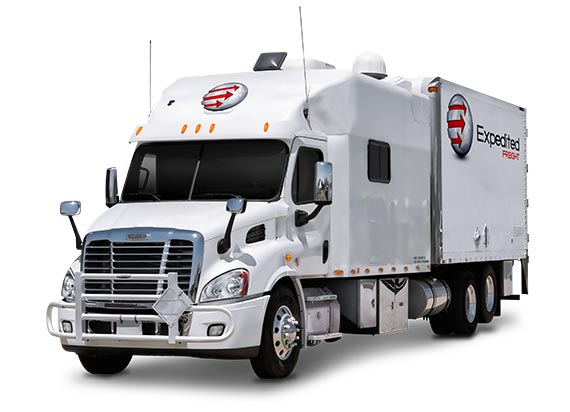 Dedicated Customer Agents
Expedited Freight not only offers dedicated trucking, it offers dedicated customer service agents. What this means is that the agent who takes your initial call becomes your champion, there for you until that moment your customer at the other end of the journey signs off on the delivery receipt. Our agents have had years of experience dealing with cases, like yours, where a client is in desperate need of equipment, supplies, or parts, so springing into action has become second nature for them. But that's just the start, your dedicated agent will be the one to answer all the questions you may have along that way, send you updates, and give you a heads-up when it's nearly at its destination, so you can let your customer know his wait will soon be over. And when all is said and done, he or she will even be the one to issue your invoice.
A Multinational Network of Vetted Drivers
Over the course of a decade-plus of providing dedicated trucking, Expedited Freight has built up connections to thousands of carriers all over the country. As a result, no matter where you are, with very few exceptions, we have a driver who can be at your location withing a few hours or so. At present, we have nearly 10,000 trained, experienced drivers our agents can dispatch anywhere, anytime — 24/7/365 — Canada and Mexico, included.