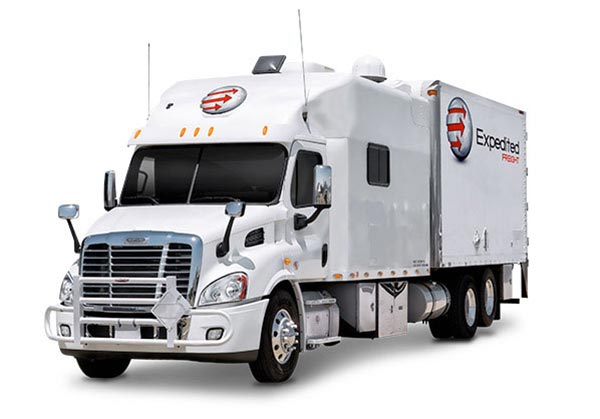 Expedited trucking companies are able to complete distant deliveries quickly, without the lead time that more traditional, scheduled services require. To do this, they maintain armies of skilled, safe drivers to crew swift, efficient trucks, which are stationed at key sites near current and likely clients. These drivers are ready to leave at a moment's notice, allowing them to offer:
Next-Day Navigation - An expedited trucking company can complete an order by the end of the following business day. This limits the damage caused by delays and meets the vast majority of tight shipping demands.
Overnight Options - If deliveries by the end of the next day won't cut it, expedited truckers can get them there overnight. When you commence operations the next morning, your goods will be there waiting for you.
Same-Day Swiftness - For clients in truly dire straits, expedited freight companies can make deliveries before the end of the day they're placed on. This can make a critical difference if you're missing a part that you can't do business without.
ExpeditedTruckingCompany.com offers all of these shipping options anywhere in the United States or Canada, including Alaska and Hawaii. We specialize in both LTL and full truckload deliveries, and have experience across all major industries. No matter the challenge, you can rest assured that your supplies will arrive on time.