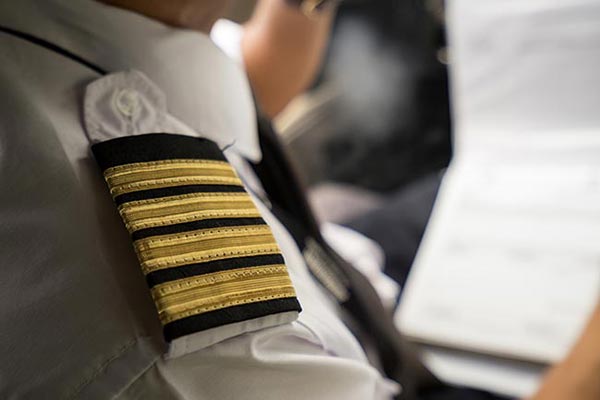 At Expedited Freight, the service with our Expeditors is more than a word in a standard job title. When one of our Expeditors picks up the phone to answer a customer's plea for help, he is there for the long haul.
So, the Expeditors with whom you initially speak will be your agent for the duration of your shipment's journey. He or she will listen intently to your relevant information, so he can issue you an accurate quote, and if it meets your approval, get the ball rolling.
By the time he gets your okay, he will already have mapped out the best route of travel, and planned whom to call next:
If it's a ground shipment he will contact a hot shot driver team based in your general vicinity who can arrive at your loading dock within hours.
If your expedited freight order requires a middle portion of air travel, he will reserve space on one of the air freight companies with whom we deal, and dispatch a dedicated truck to transport it to the airport. Furthermore, he will arrange to have another dedicated truck and driver to pick it up as soon as it arrives at its destination airport for the final drive to your customer.
But, if by chance, there is no available space on a scheduled air flight to your customer's closest airport, or if no scheduled freight airlines travel there, your agent can charter a dedicated plane to get it there. And as in the case of dedicated trucks, your cargo will have the plane to itself. As for the plane, it will be of a sufficient size, never more than what your freight needs. We do this in deference to both your shipping budget and the environment.
Before making any arrangements, your dedicated customer care agent will send you a complete estimate and await your okay. Should it meet with your approval, you can expect a dedicated truck and driver to pick it up from your facility to take it to the airport, and of course, there will be another truck waiting to meet the charter plane when it arrives at the destination airport to drive it to your waiting customer.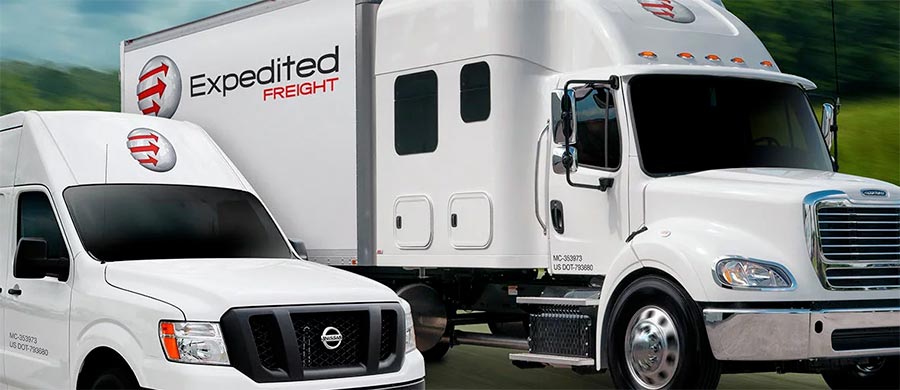 But as they say on those late night infomercials, but wait there's more…
Since our Expeditors are dedicated agents, in the same sense as our trucks are dedicated to your shipment, the Expeditors you initially call to arrange the shipment will be the only Expedited Freight agent you deal with should you have any questions, or call for an update. This means no more having to reinvent the wheel, explaining who you are, going over the details of your shipment, or reciting a multi-digit tracking or confirmation number like other expedited delivery companies require. Just identify yourself, and your agent, since he is dedicated to you and your order, will have all latest real time information at his fingertips.
And in the rare case that there is a delay, you will be the first to know — after him, that is. He will immediately contact you to apprise you of the situation. But that's a call our agents rarely have to make. More likely you'll hear from him with good news — that your freight has arrived safe and sound at its destination — and in time to meet that impossible deadline.
That's what dedicated Expeditors means at Expedited Freight.