If your shipment needs to travel to a destination that can realistically be reached via ground transport within the allotted time, our same day trucking services are a great option.
Think, for example, of local deliveries, as well as shipments than only need to travel within one region or between a small number of states.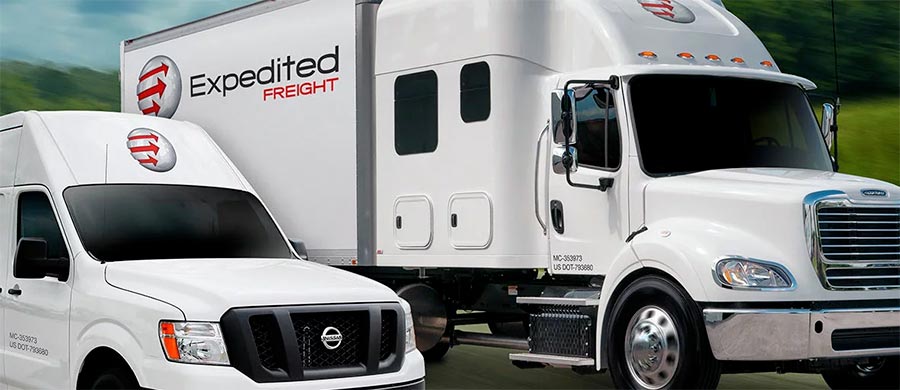 We offer the following same day ground transport options:
Dedicated Sprinter Vans
Large Straight Trucks
Small Straight Trucks
Expedited Full Truckloads
Regardless of whether you choose a sprinter van, expedited LTL or expedited trucking, our driver will come to your location to pick up your shipment and oversee its safe loading. He'll also see the shipment through all the way to the unloading at the final destination.
Please note that oftentimes, we'll provide two drivers so they can alternate their time behind the wheel. This ensures a faster transit time and greatly reduces the risk of delays and accidents.