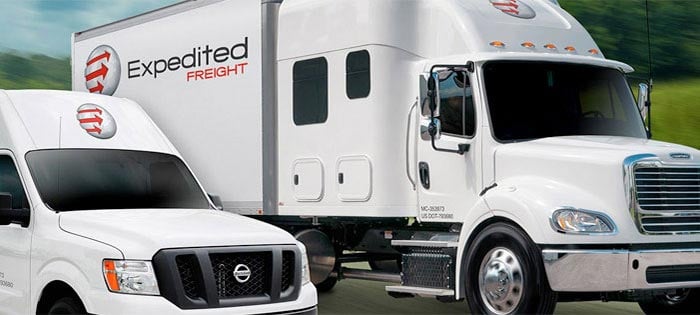 Expedited trucking has the potential to save your company from devastating losses, but providing it isn't a simple matter. An expedited trucking company must meet many different conditions in order to truly enhance its clients' operations, including:
Sufficient Speed- Expedited trucking companies have to make deliveries on incredibly tight deadlines. Some clients need their items shipped on the same day they place the order, and even relatively lax expedited freight deadlines have to be completed overnight or by the end of the next day.
Carrying Capacity- An expedited trucking company must send a vehicle with enough space to store all of its clients' goods, but not so much space as to charge clients for excess room. This balancing act requires keeping a large number of vehicles on hand and carefully matching those vehicles to each client.
Storage Specialization- Not all goods can simply be placed in a truck and shipped out. Fragile or perishable goods often need to be stored with specialized equipment or they will not survive the trip. A successful urgent freight company must keep all this equipment on hand.
In providing expedited trucking services, TruckingExpedited.com meets each of these conditions and more. We spare no effort or expense to keep your items safe while delivering them on time, all while keeping our prices flexible and affordable. With years of experience serving clients across an array of industries, we are prepared to handle any and all shipping situations.