Luckily, that's what we do best here at ExpeditedFreight.com. For over a decade, we've been helping customers in a wide array of different industries meet all of their time critical trucking needs and we're prepared to do whatever it takes to help you accomplish the exact same thing.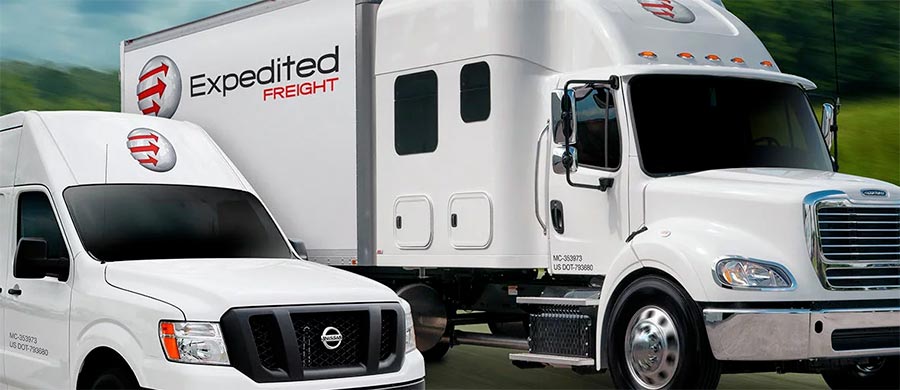 When clients come to us with shipments that are time sensitive in nature, we understand that efficient logistics could not be more important. They're already heavily dependent on transit and arrival times, but that's especially true in this case. But don't worry - we have the tools, the talent and the expertise necessary to make sure that all of your urgent deliveries are made as promptly and as securely as possible. From time critical trucking to time critical air freight, we'll work with you to come up with the right transportation option to meet your needs and exceed your expectations - regardless of how big or even how small your shipment happens to be.
Whether you just need a way to guarantee speedy delivery or you're currently in the middle of a last-minute emergency situation, you can always turn to the team at ExpeditedFreight.com for the prompt and reliable services that you can truly depend on.
Over the years, we've developed innovative ways of making sure that our extensive list of services can be custom built to meet all of your needs, getting your shipments to their destinations as quickly as humanly possible.
One of the major qualities that separates us from so many other providers in the industry is that the size of your load - and even the distance it has to travel - truly doesn't matter. With our expedited trucking services, for example, you can rest easy knowing that a team of dedicated drivers - and exactly the right type of vehicle - is never more than a few short hours away from your location. Since our inception, we've worked diligently to establish relationships with all the best time critical trucking partners in not only the United States, but in Canada and Mexico as well.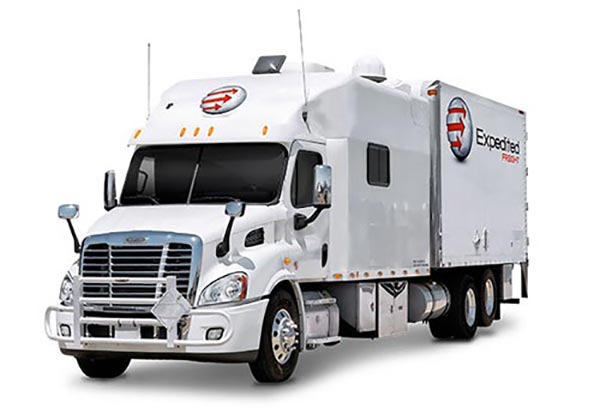 Once you pick up the phone and give us a call to fill us in on all the details of your shipment, we'll dispatch a team of drivers to your location right away. These drivers aren't just vetted - they will have specific experience with the type of freight you need to ship, too.
Those drivers will carefully load your items onto the specialty vehicle so that they can begin their journey immediately. Thanks to the fact that we always send two drivers for every job, they'll only have to stop for gas. There will never be another reason why your items suddenly stop in transit, thus going a long way towards guaranteeing that your deadlines are met no matter what.
A big part of how we're able to accomplish all of this ultimately comes down to our direct trucking capabilities. Direct time critical trucking guarantees that your shipment is made WITHOUT any of the unnecessary delays that you might experience with other providers, or needless transfers at break bulk stations.
At the same time, our time critical trucking options also provide you a superior level of customer service AND access to our state-of-the-art satellite tracking systems. Using an innovative series of satellites, you'll always have access to instant and real-time updates about your shipment. Never again allow yourself to be left in the dark regarding the current location and ETA of your shipments. Not only does this go a long way towards generating some much-needed peace-of-mind in an emergency situation, but it will also allow you to plan for receiving AND for further shipments in the best way possible.
Note that those same satellite systems also go a long way towards avoiding unnecessary and unexpected delays during the entirety of your time critical trucking experience, too. Because we always know which routes your drivers are taking, it's easy for us to "look ahead" to see if anything that might cause issues is taking place. If a massive traffic accident suddenly breaks out a few miles down the road, or if poor weather conditions make driving conditions poor, we can always reroute your drivers as quickly as possible to make sure they're always on the road and always moving forward. Even in the very unlikely event that your shipment DOES experience a delay, we'll be able to reach out and let you know about it immediately - all so that you can make accommodations on your end to keep you and your people satisfied.