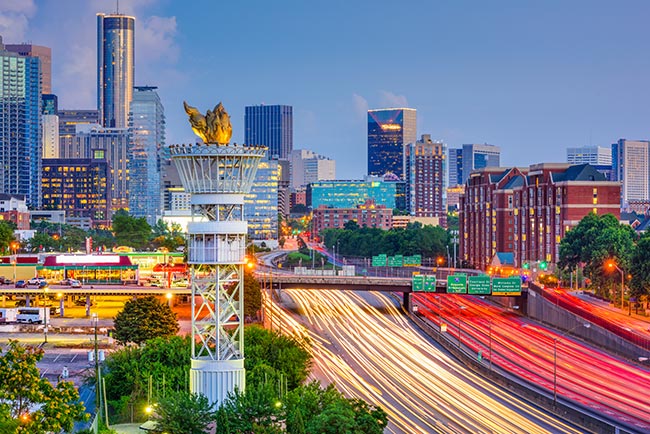 Atlanta's economy is as complex as it is large, and keeping growth going is an endless challenge for local businesses and government officials. Take the city's manufacturing industry. Kia's West Point plant, located in one of Atlanta's suburbs, made headlines back in 2016 when it produced its 2 millionth vehicle after less than a decade in operation.
Yet producing so many vehicles requires regular shipments of parts, tools, and other supplies, which is no easy task given the demands on local roads. Not only do Kia and other manufacturers have to compete with shipments for Atlanta's telecommunications and retail businesses, but they must share the roads with the nearly 6 million people living in the surrounding metropolitan area. Given tight production schedules and the need to maximize safety, carriers have an extraordinarily difficult time delivering for these companies.
For all the difficulties faced by traditional carriers, ExpeditedFreight.com has the resources and expertise to ship into and out of Atlanta with ease.