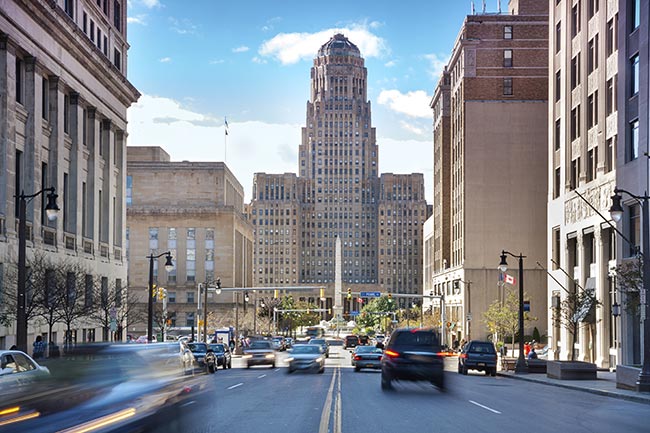 Considering how important Buffalo's products and culture are to the United States, logistics is a challenge in this city and its suburbs. Local businesses need to bring in supplies quickly so they can keep up with their tight schedules, but cannot allow those supplies to be damaged while they're bring shipped.
This is particularly challenging for automotive manufacturers in the area, such as the GM facility in Lockport, which for safety reasons can't afford to use parts that are even mildly damaged.
Carriers thus face a difficult choice: do they drive quickly and risk disturbing their clients' supplies or go slowly and take the chance of not arriving in time?
ExpeditedFreight.com gets the best of both speed and safety through careful planning. Whenever we ship into or out of Buffalo, we plan our path from start to finish ahead of time. By finding the shortest possible route that does not expose us to traffic, severe weather, or bumpy roads, we can get your goods to you on or ahead of schedule without running any unnecessary risks. You can thus be confident we will bring you your supplies or deliver your finished products without damaging them, all while keeping to even the tightest and most elaborate schedules.