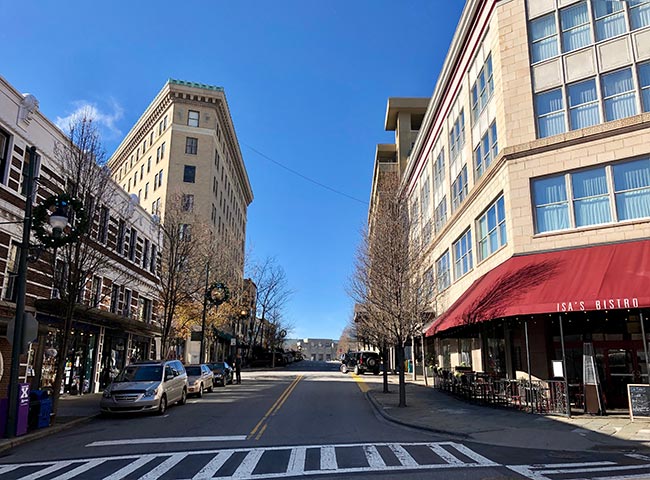 As vibrant as Asheville's culture and economy are, they are entirely dependent on safe, swift shipping. Asheville depends on a host of supplies from other parts of the country. These include hops and grains for its breweries, school supplies for its colleges and universities, and soaps, sheets, pillows, and blankets for its hotels.
Getting these supplies to the town is no easy task, especially given its location in a relatively isolated part of the Blue Ridge Mountains. Suppliers must brave treacherous mountain roads, taking care not to lose focus or drive too quickly.
This makes it extraordinarily difficult to delivery supplies on time, especially if those supplies cannot afford to be damaged. ExpeditedFreight.com is no stranger to treacherous roads, and knows how to get in and out of Asheville quickly, safely, and reliably.