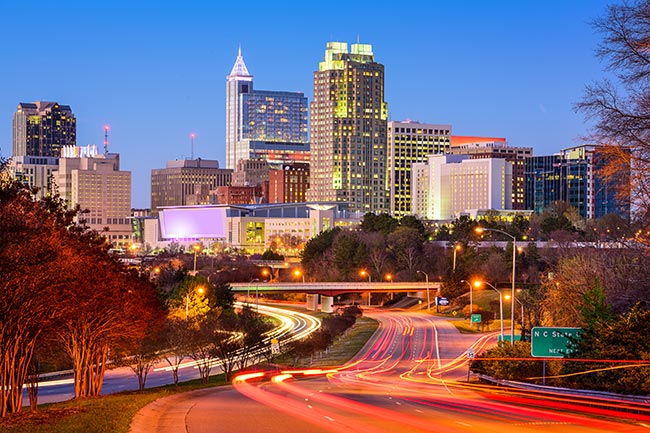 Raleigh and the rest of the Triangle's wealth and vibrancy is made possible by the range of advanced industries offering quality jobs to residents of all skill levels. Consider the local automotive industry. Countless automotive producers have set up facilities in the Triangle area, including Freightliner, Caterpillar, and Aisin AW. These businesses offer a steady source of jobs for the local population, allowing everyone to make a living and benefit from the region's strong growth.
Even as Raleigh's producers create jobs and wealth, they also face serious shipping problems. Automotive producers and other local businesses need a cornucopia of supplies, many of which are difficult to get and risk being damaged along the route. Given that many Triangle companies operate on tight schedules and cannot use damaged supplies, meeting their logistical needs is a content struggle.
ExpeditedFreight.com eases this struggle, offering quality logistics for North Carolina's most advanced producers. We serve the entire Triangle Area, including Raleigh, Durham, and Chapel Hill. We also supply other metropolises in the region, including the Greenville and Rocky Mount areas as well as Winston-Salem, High Point, Greensboro, and the rest of the Triad. Whether we are traveling into, out of, or between these areas, we consider every possible route, choosing the one that exposes us to the least weather, traffic, or road damage. This way, we can complete your delivery at top speed without putting your items at risk.